MediDia COVID-19 Antigen Rapid Test
MediDia COVID-19 Ag is a rapid chromatographic immunoassay for the qualitative detection of specific antigens to Coronavirus (SARS-CoV-2) in nasal specimens.
Coronavirus disease 2019 (COVID-19) is an infectious disease caused by 2019-nCoV, a new strain of coronavirus that has not been previously identified in humans.
The disease is primarily spread between people via respiratory droplets from infected individuals when they cough or sneeze. Time from exposure to onset of symptoms is generally between 2 and 14 days.
The disease may initially present with few or no symptoms, or may develop into fever, coughing, shortness of breath, pain in the muscles and tiredness.
Further development may include pneumonia and acute respiratory distress syndrome.
MediDia COVID-19 Ag is a chromatographic immunoassay kit for rapid qualitative determination for coronavirus infection.
The test is for in vitro diagnostic use only.
MediDia COVID-19 Ag is a qualitative, lateral flow immunoassay for the detection of specific antigens Coronavirus in nasal specimens.
In this test, antibody specific to the SARS-CoV-2 antigen is separately coated on the test line regions of the test device.
During testing, the extracted specimen reacts with the antibody to SARS-CoV-2 that are coated onto particles. The mixture migrates up the membrane to react with the antibody to SARS-CoV-2 on the membrane and generate one colored lines in the test regions. If SARS-CoV-2 antigens are present in the specimen a colored test line would be visible in the result window.
If SARSCoV- 2 antigens are not present in the specimen, then no color appears in the test line.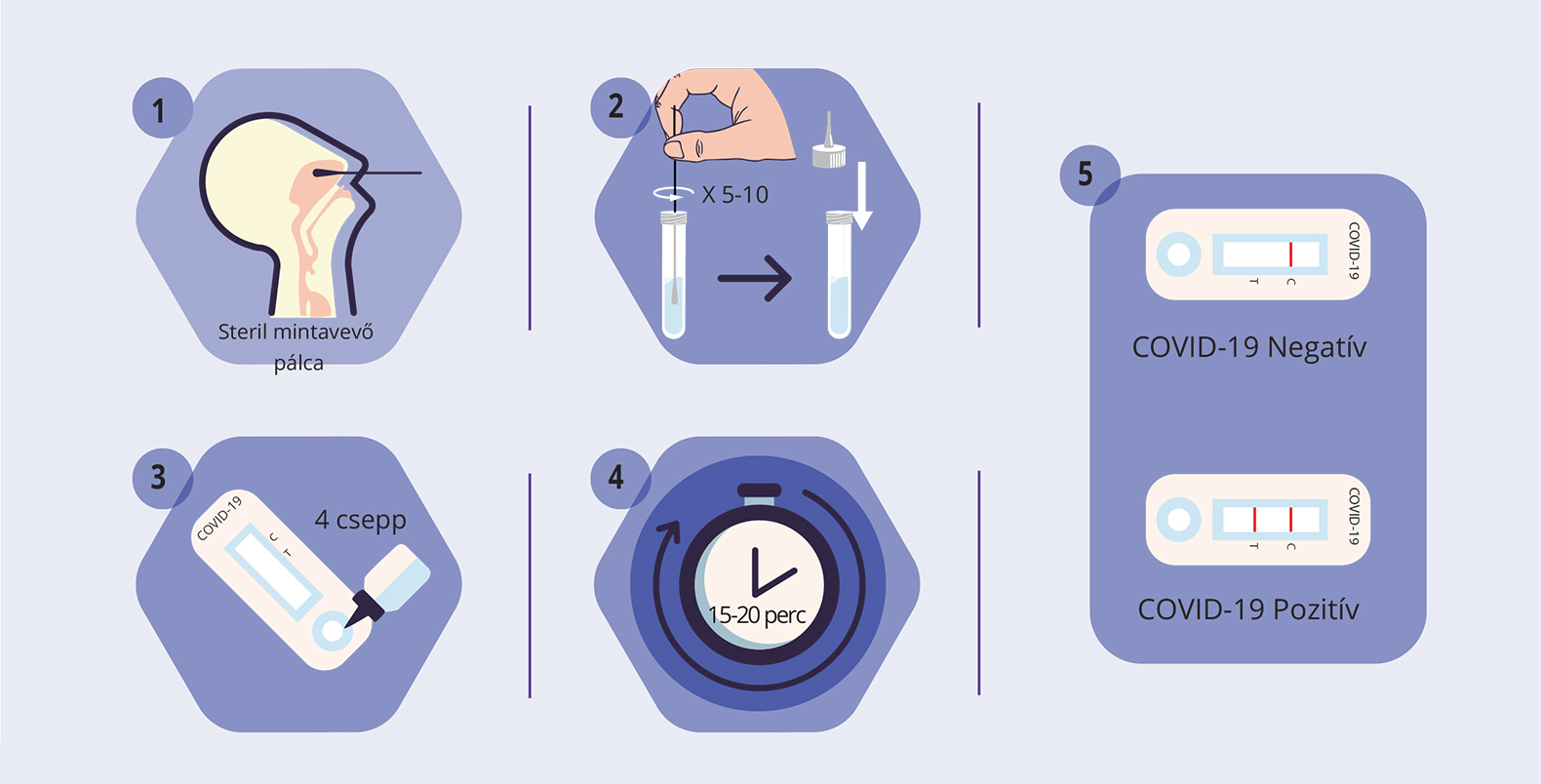 Composition:
test devices sealed in a foil pouch with desiccant
Extraction Buffer Tube
Filter Cap
Sterile Swab
User Manual
| Catalog No. | Description | Type | Price |
| --- | --- | --- | --- |
| | | | |
| | | | |
Would you like to place an individual order?
For orders over 500 pieces, we provide a unique price quote.